Team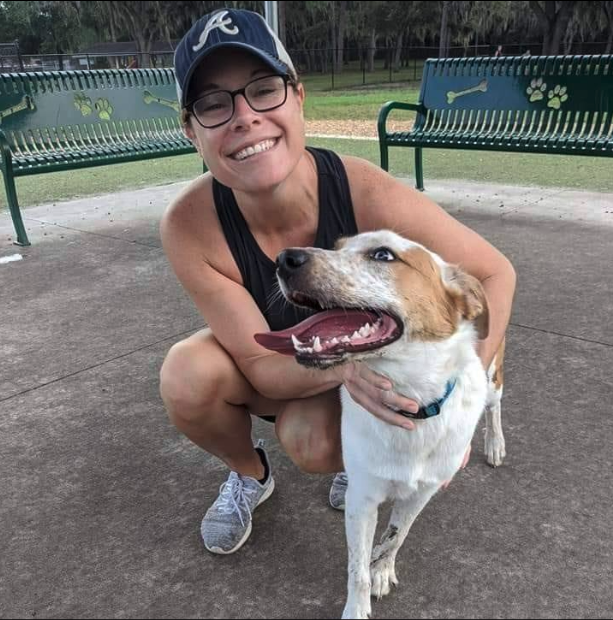 Beckie
Practice Manager
Beckie joined the DMAH family in 2013. After completing her Veterinary Practice Manager Certification in 2021 she left DMAH to spread her wings and learn as much as she could out of the hospital. An amazing opportunity was presented and Beckie returned to DMAH in August 2022 and is enjoying her new role as Practice Manager.
In her free time, she's taste-testing food from her husband (Executive Chef of Care Package Meal Prep Co) or you can find her on the football field watching her son, or on the softball field coaching and Catching her daughter.
Beckie has 4 fur babies who keep everything "calm and normal" in her home: Rescue Dogs, Isabella and Chipper Jones(yes, I am a Braves fan) with Kittens, Dragon, and Cora.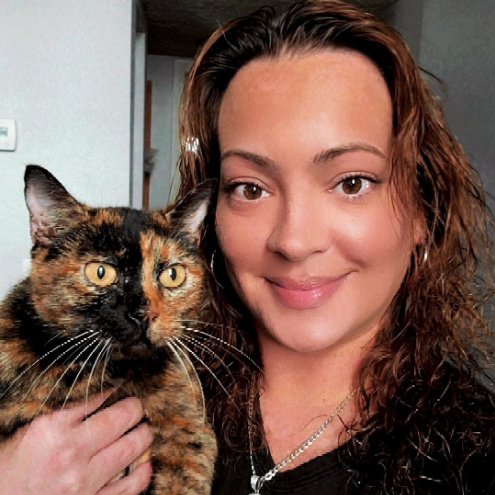 Jess T.
Lead CSR
Jess is our Lead CSR and proud member of Dale Mabry Animal Hospital family since 2006. She is a true animal lover with her dog Duchess which she adopted from our clinic and her 3 cats Cheeto, Simba & Cali. Jess is a true New York (Queens) native but has resided in Tampa, FL since 2005. She loves the Sunshine State and could not imagine living anywhere else.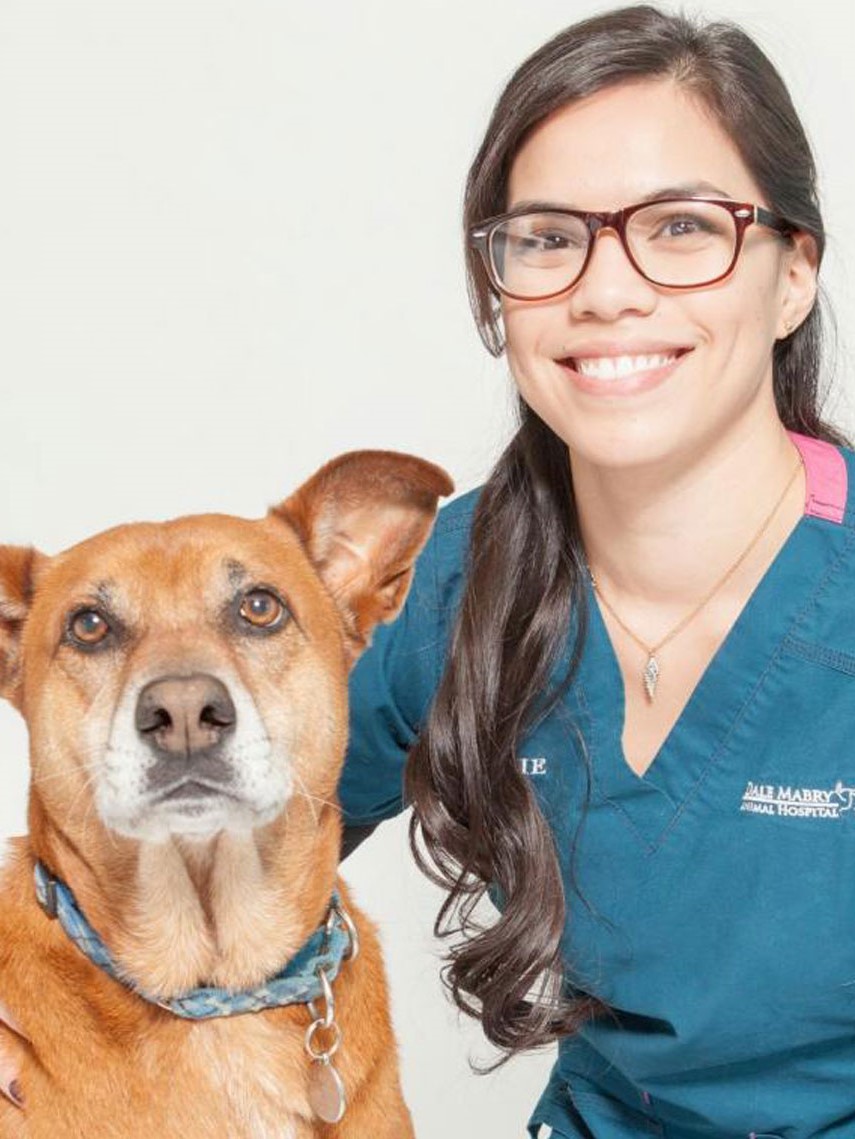 Jessie G.
Lead Veterinary Technician/Inventory Manager
Jessie was raised in South Tampa. She attended a Vet Tech school in Orlando, Florida for a year. After completing her certification she has been a veterinarian technician since 2007. Jessie has grown with Dale Mabry Animal Hospital over the years. She is a true animal lover who rescued her furry children 'Marty' the cat and 'Gunny' the dog through DMAH.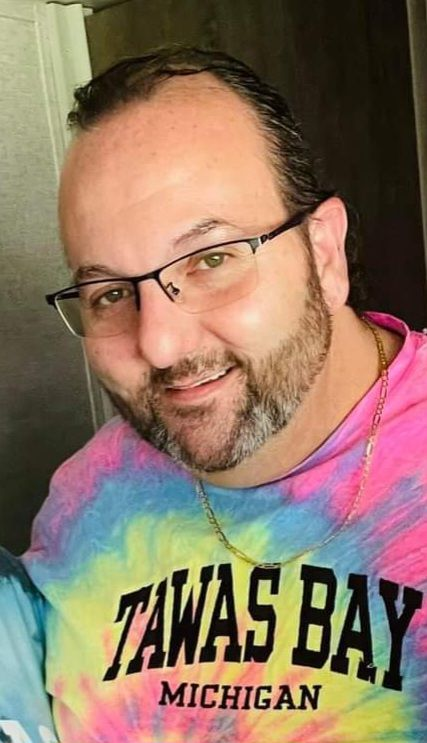 Billie M.
Kennel Manager/Vet Tech/CSR
Billie is a native Floridian and has been with Dale Mabry Animal Hospital since November 2007. He is proud to work at Dale Mabry Animal Hospital and enjoys working with his coworkers. He has been in the veterinary field since 2005 and always had a love for animals and a passion to work with them. When not at work he enjoys spending quality time with William, his husband, son Zachary,3 dogs – Taz, Bella and Marley and a cat- Kit Kat. He also likes to spend time doing his pet sitting business (BNW PET SERVICES) and spending time with friends, listening to music/going to concerts ,and watching movies.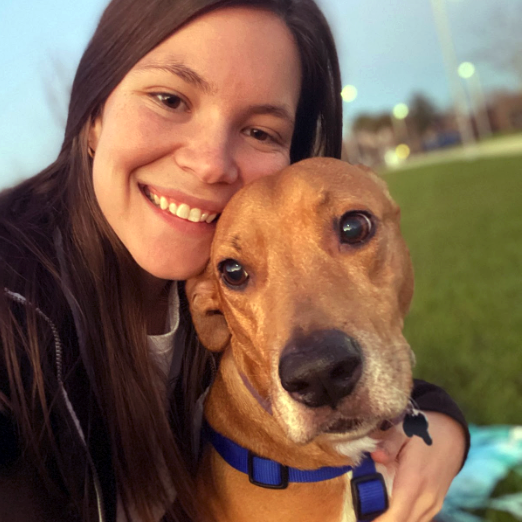 Riann
CSR
Riann was born and raised in Florida. She has been working in the veterinary field since 2016, first as a technician and now as a receptionist. She has 1 senior dog. Her name is Rascal (see photo). When Riann is not​ helping care for the animals at Dale Mabry Animal Hospital, she likes to spend time outdoors, reading, going to music festivals, or at the gym.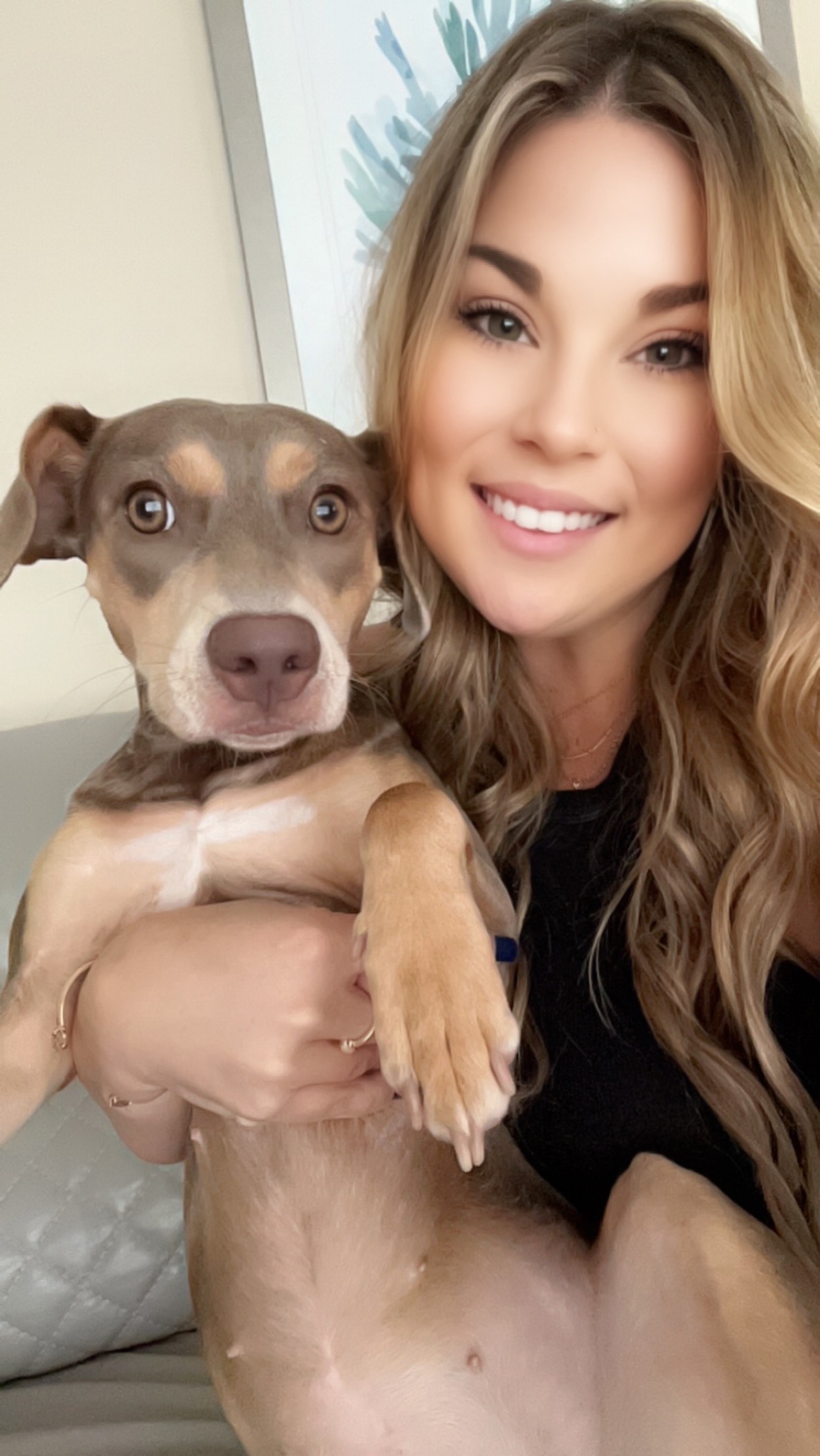 Deanna S.
CSR
Hello! My name is Deanna and I have worked in Veterinary Medicine since 2011. I love any pet as my own, so this is the perfect field for me. I could not imagine doing anything else. I have a rescue named Hazelnut and she is the absolute highlight
of my life. I enjoy reading, the outdoors and anything that includes my dog.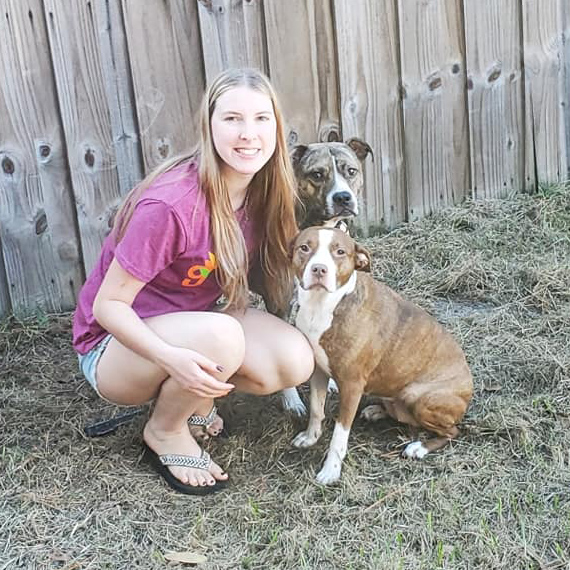 Alexa B., CVT
Veterinary Technician
Hello. My name is Alexa. I am a Certified Veterinary Technician. I graduated St. Petersburg College of Veterinary Technology in 2017. I always knew as a child that my passion was taking care of animals so I pursued a career in Veterinary Technology where I could help improve animals' lives. I am married with 2 step children. I have 2 wonderful Pitbull mixes, 2 Ball Pythons, and a Leopard Gecko.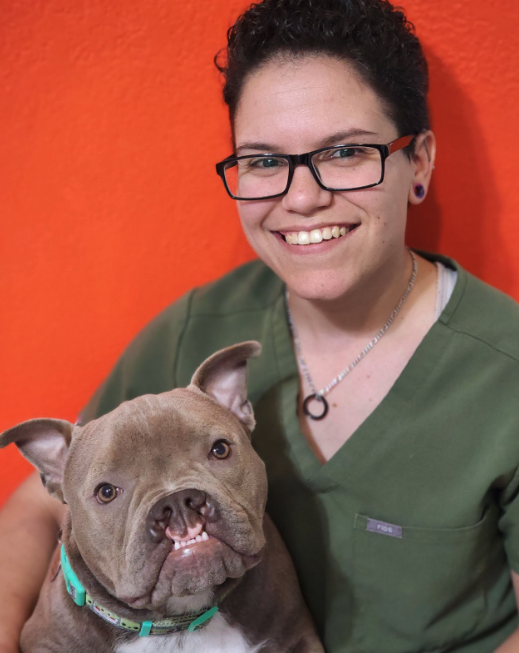 Alyssa A., CVT
Veterinary Technician
Alyssa is a Florida native who was born and raised in Miami. She got her first degree in Art and continues art as a hobby. After returning to school for her true passion for working with animals, she graduated from Miami Dade College as a Certified Veterinary Technician in 2015. Since moving to Tampa, she has had a great time working with us here. She is attending St. Petersburg College part-time for her Bachelor's in Veterinary Technology. In her free time, she and her husband really enjoy riding trails on their OneWheels and tending to all the rescued pets at home.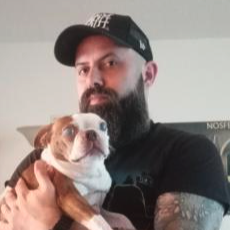 Terence N.
Veterinary Technician
Terence was born and raised in Tampa. Since an early age, he has had a love for animals and a desire to care for them. He has been with Dale Mabry Animal Hospital since 2004. When Terence is not busy taking care of Lucy, a Boston Terrier, he makes collage art and loves listening to music and going to shows.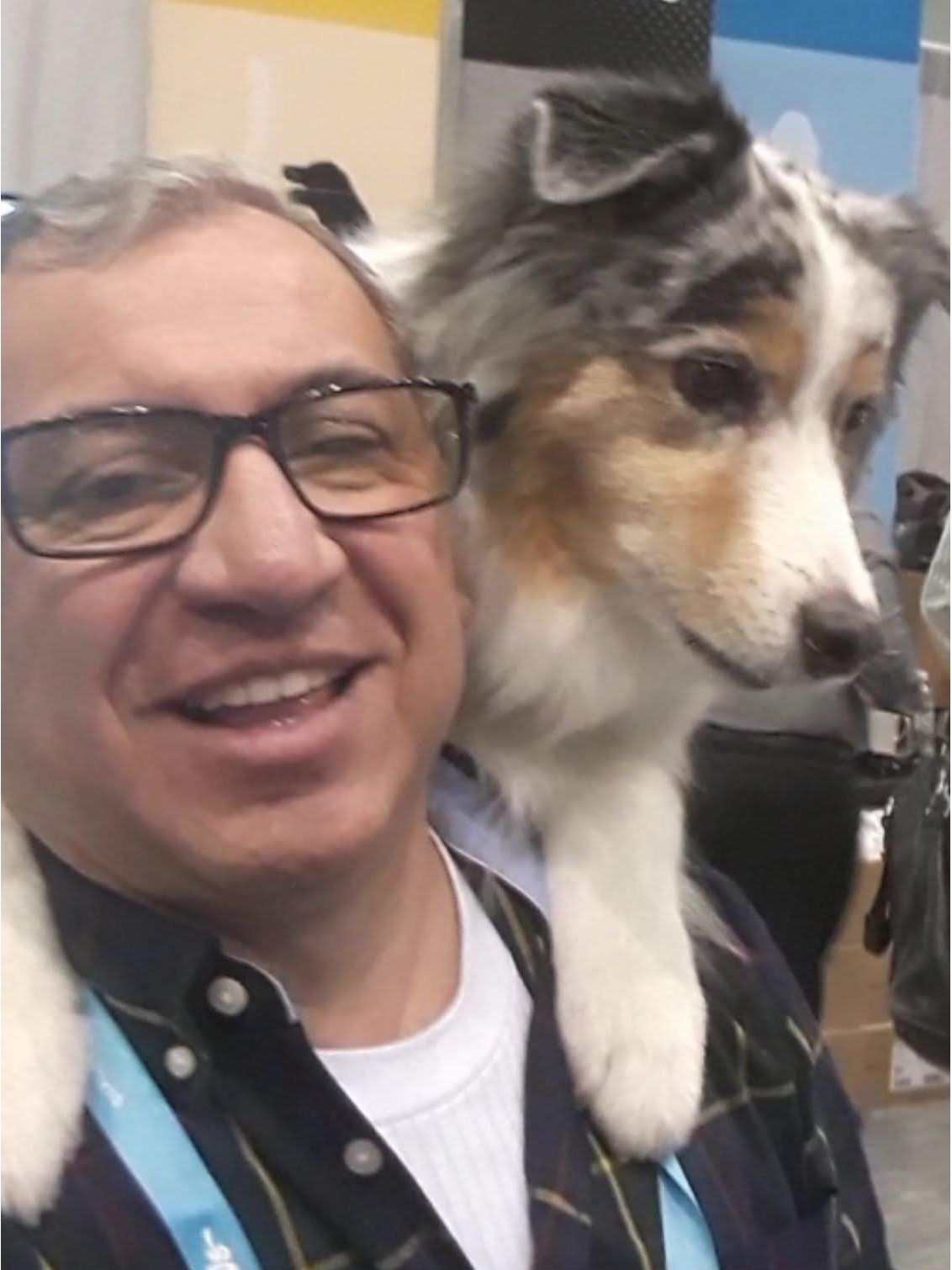 Fabio Z., MV
Veterinary Technician
HI, I was born in Bogota, Colombia!!! So many years ago…In June 15, 1990 I was awarded the degree of Doctor in Veterinary Medicine by La Salle University. This is the equivalent of the U.S degree of Veterinary Medicine earned at a regionally accredited institution of higher education in the United States. I moved to this blessed country in 1998. During these years I have been working with small animals (dogs and Cats). I also have more than 12 years' experience in Non-Human Primates (m. mulatta and m fascicularis) like Biologist Scientist (Private institution and University of South Florida) I really enjoy working with my DMAH family since May 2020. Also, in my free time I like reading, studying, teaching in my local church (Iglesia Tampa Bay) and visiting thematic parks (I love roller coasters), listening to music on the beach and sometimes watching basketball and soccer games.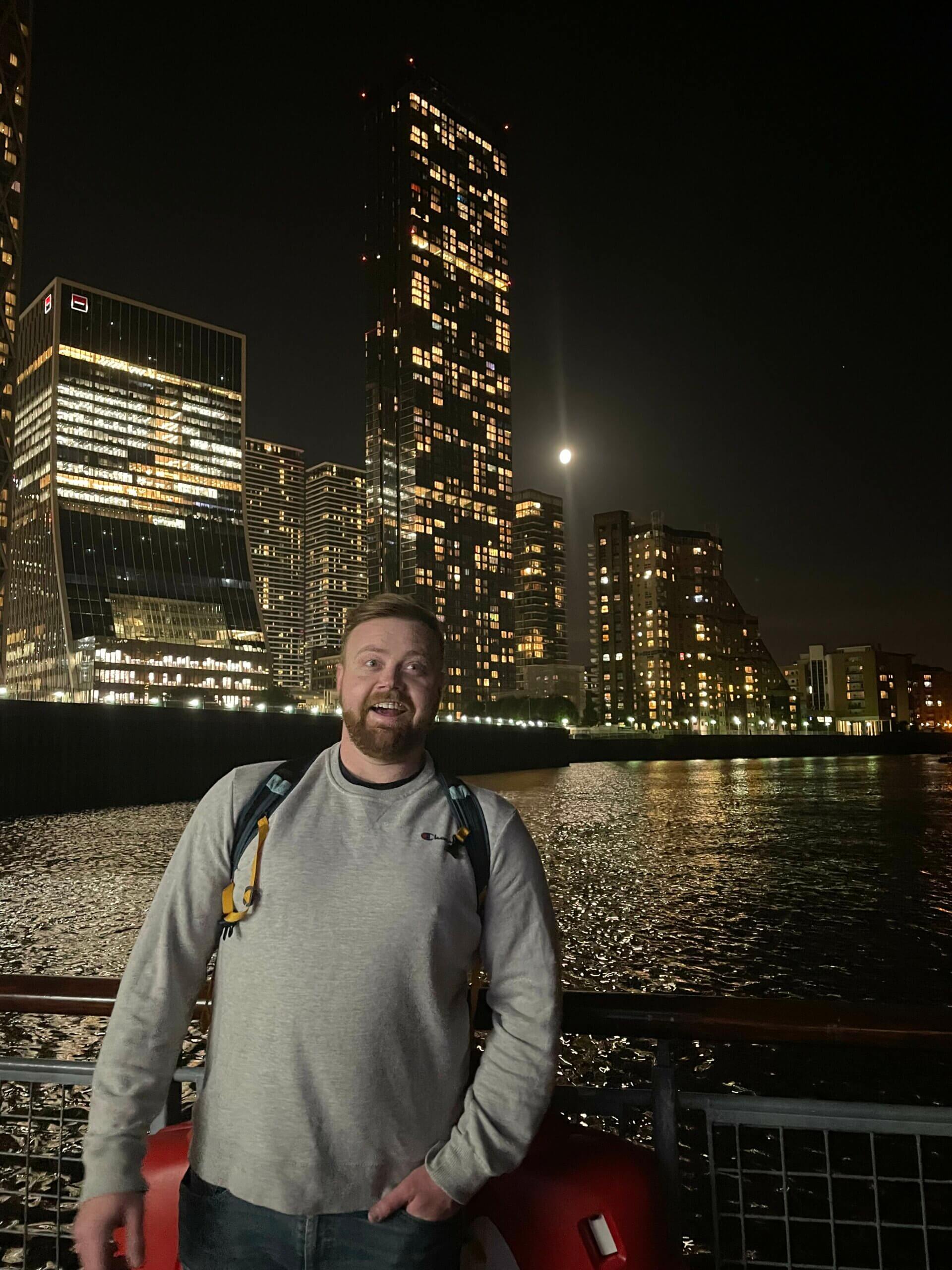 Bryan
Hey, I'm Bryan. I love to surf, skate, build cars and travel. Moved to St. Pete to finish my bachelors in biology and pursue my career in veterinary medicine. Currently applying for vet school in fall of 2024. I have a large bull mastiff named caesar and two cats named salem and shyguy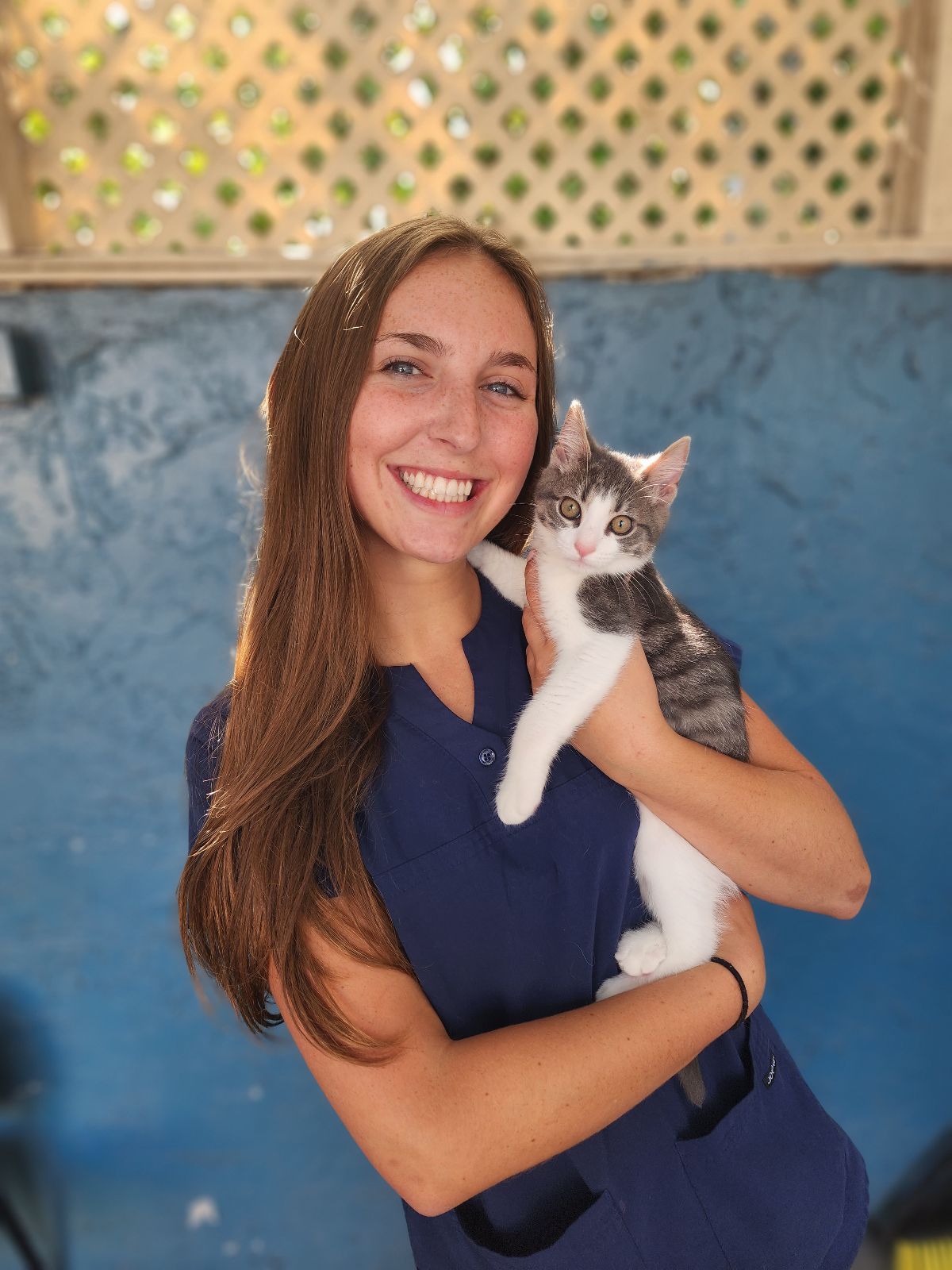 Paige M.
Kennel Tech/VTA
Paige was born and raised in Saint Augustine, Florida and has recently moved to Tampa for undergrad at USF. She has had a life long dream of attending Vet school and is majoring in Biology with a concentration in Animal Biology. She has been working with animals since 15 years old and has enjoyed every day of her career. She loves working with everyone at DMAH and enjoys learning more and more every day! In her free time, she enjoys spending time with her family and friends, going to the beach or a good concert, or just chilling, cuddling with her kitten!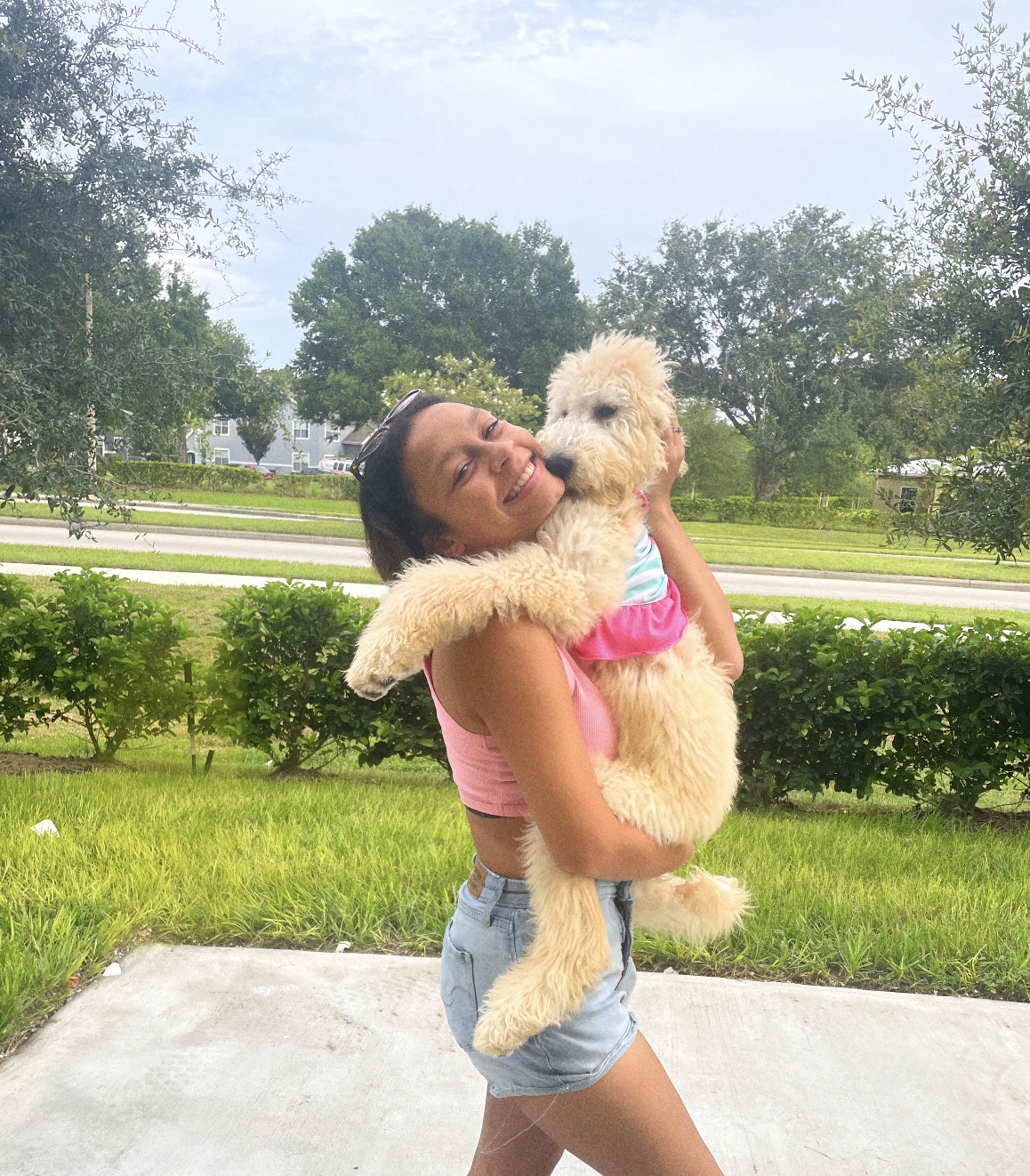 Larissa F.
Kennel Tech/VTA
Hello, My name is Larissa, I was born and raised here in Florida. I've Always had a love and passion for animals! Ever since I found out I couldn't be a princess when I grew up I knew right away that I wanted to help and care for animals! During my free time I love going to the beach to enjoy the Florida weather, I also love spending time with friends, family, my two cats, Mylo and Nova and my crazy doodle Willow!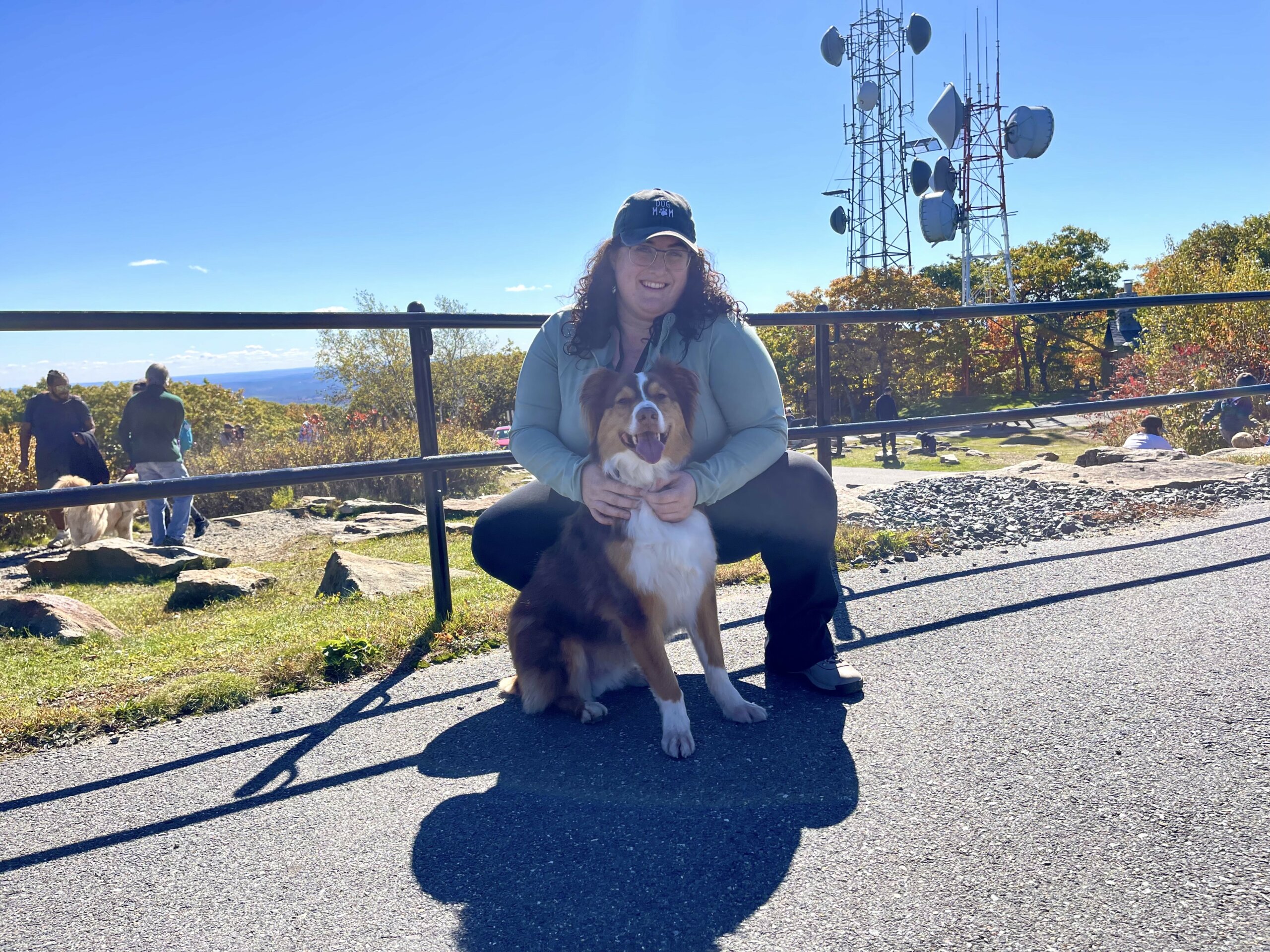 Jessica L.
My name is Jessica L. I'm new to the Tampa area. I'm originally from Boston, Massachusetts. In my free time I love to hike with my dogs and read. I have two Australian Shepherds. Pictured is Ollie my rescue and then I have Turbo my adopted fluff ball. I have a degree in English due to wanting to originally wanting to be a teacher. However during Covid my plans and interests changed. I have been in this field for 2 years now and love every second of the craziness.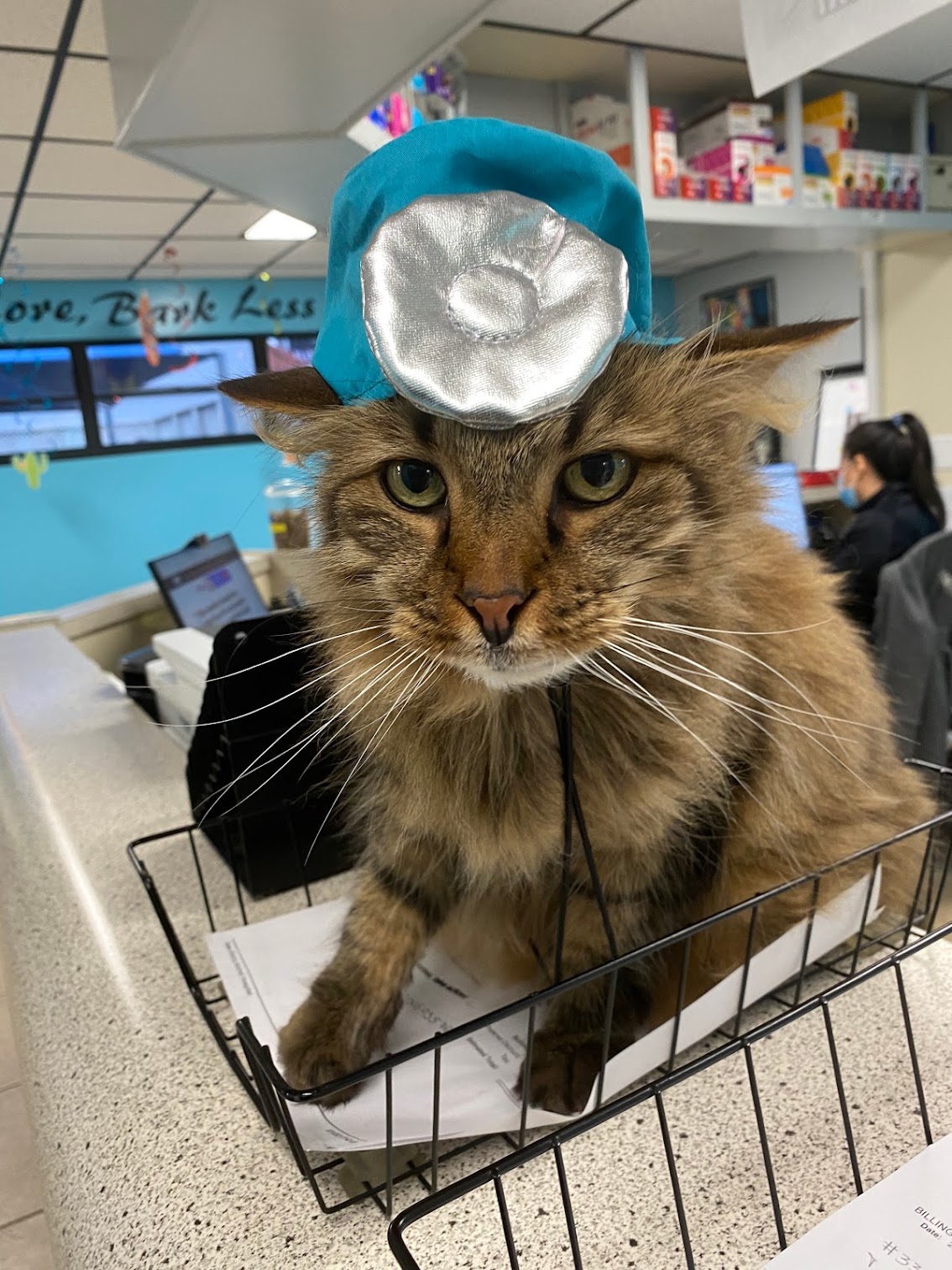 Drater
Born and raised in FL, Drater has made Dale Mabry Animal Hospital his permanent residence. In his free time, he enjoys trying to catch birds, squirrels, and fish (all on a computer screen) and frolicking in front of grumpy patients.  When put up during surgery time, he's known for snatching hair that walks by.  When not getting in trouble, he enjoys watching (and laughing) at dogs getting bathed from his throne by the window.  At the end of the day, you'll see that he likes to be the center of attention at rounds.  Basically, it's his hospital, we just work here.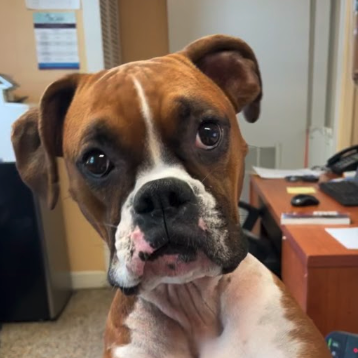 Layla
Working hard or hardly working, that's what we're usually saying about Layla.  She joined the Dale Mabry fam in January 2022 as Dr. Johnson's sidekick. Whether it's the wag of the nub or the "kidney bean" turn when she sees you, she always knows how to make you smile. You have to like dogs to like her, because there's no way you're getting by her without giving her some attention.  In her free time, she enjoys sleeping, playing tug of war, belly rubs, getting the zoomies, cuddling, and sleeping some more. You may even see her out on a boat in Tampa Bay.   She lives a very ruff life. 🙂